Album of investment presentation Lipova Living
The Lipova Living development comprises 11 luxury residences in Konstancin-Jeziorna. We have created 6 albums of presentations of the investments, one for each type of residence. This is an innovative form of AIP presented in 6 square booklets. They contain 2D projections and 3D plans of the buildings, as well as detailed information about the dimensions of the rooms.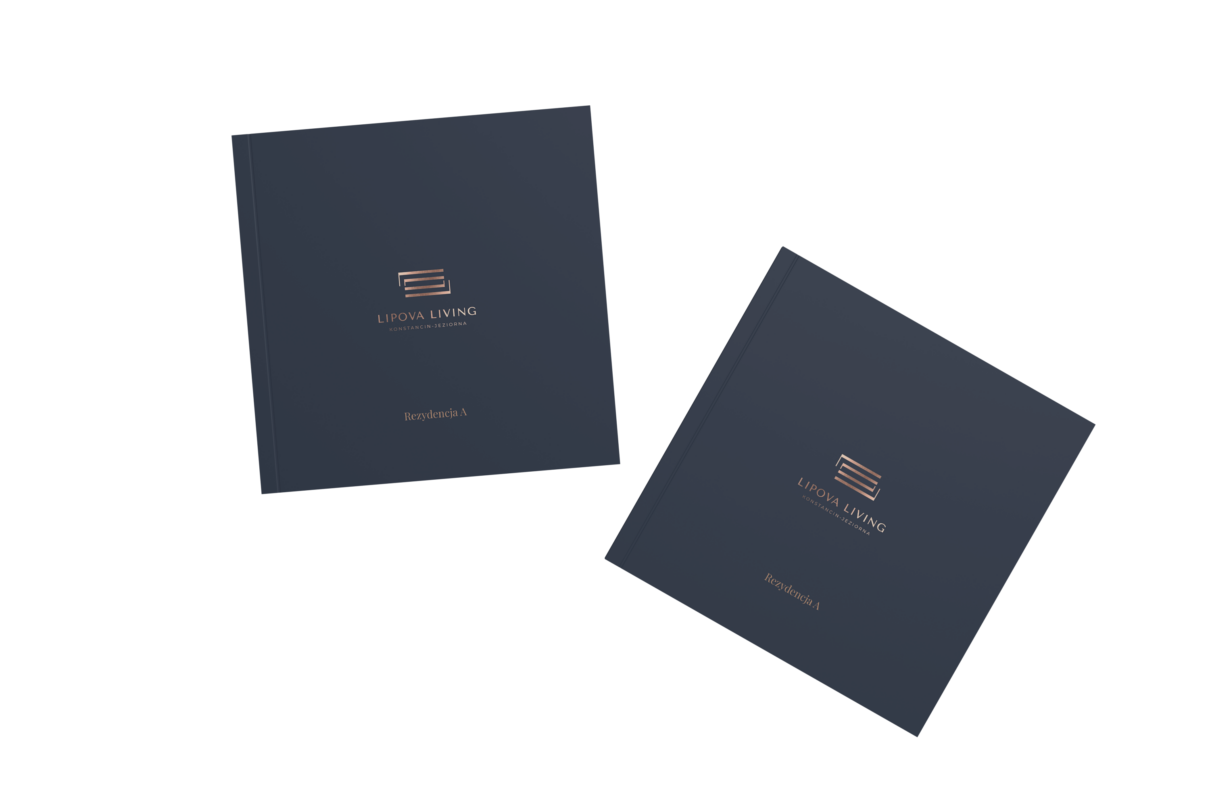 We designed all 6 types of AIP, planned the finishing touches and printed the finished material.
The whole thing is printed on soft touch paper, and the visuals and 3D plans are covered with UV varnish to enhance the colour saturation. A print run of 750 pieces.
project
finishing touches and print